Below you will get a list of tent dealers in Pune and some tips to maintain tents.
A tent is a must if you are going on overnight treks or going for multiple day treks.
I have seen most people using caves on forts as shelter at night. This can be quite dangerous as most places are inhabited by wild animals. Snakes and scorpions can give you nasty bites and hence staying protected is recommended.
Below are the tents that we personally use. Quechua 3 person and 2 person tents are that we have used most frequently. Quechua tents have excellent build quality and will withstand all that nature will throw against you while trekking.
The
2 person tent
can comfortably accomodate 2 persons. A tent that has passed all our resistance and waterproofing tests. Flysheet to protect you from condensation. Free-standing dome structure: simple to construct and pitch.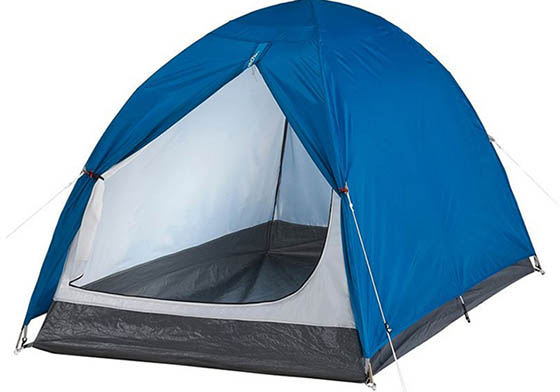 Buy Online on Flipkart:
2 Person Quechua Tent
The 3 person tent can comfortably accomodate 3 persons. If you have folks that move a lot in the tent, then we would suggest that you consider the 4 person tent only for 3 individuals. The tent is provided with a flysheet to protect you from condensation. With free standing dome structure, it is simple to construct and pitch. Made for two people camping, this compact size and portable hiking tent provides instant assembly for shelter. Quechua is Decathlons hiking sports brand and their teams come up with products for hiking, mountain trail, camping, Nordic skiing and snow shoe hiking.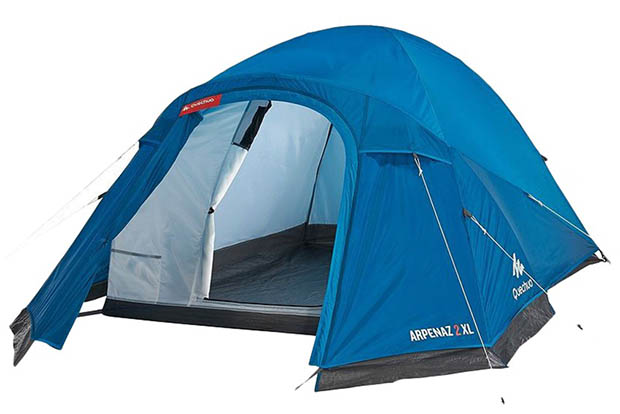 Buy Online on Flipkart: 3 Person Quechua Tent
Tents come with mosquito nets, they are waterproof, provide protection from wind, etc etc. Go for a brand that suits your budget but also see how durable they are. You do not want to purchase something, just for the heck of purchasing it.
I would always recommend that you go for a branded tent as these companies do a lot of research and testing before manufacturing any products. You will get local tents at a cheap rate, but its definitely not a good idea buying them. Also professionally manufactured tents come with small cases which are easy to carry while hiking/trekking.
Some good stores to buy tents in Pune are listed below.
Decathlon - Wagholi
BaseCamp in Phoenix mall.
Online Stores - Amazon, Flipkart
I would recommend that you purchase from Amazon as they have good service in India. Below are some of the best tents I found online.
TAGS: tents for trekking buy tents tent dealers pune